Message from our World Conference 2022 Program Chairs
Luisa Cañón and Evelyn Gould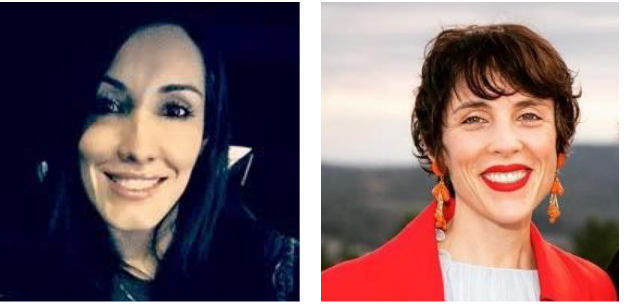 Welcome to the 2022 ACBS World Conference! As program co-chairs, we are delighted to have you here and honored to have the opportunity to serve the ACBS community. Our first in-person conference in 2 years is here in San Francisco. SF is on the unceded ancestral homeland of the Ramaytush Ohlone, the original inhabitants of the SF peninsula and an integral and active community in the Bay Area and beyond. We invite you to pay respects to their elders past and present, and to take a moment to consider the many legacies of violence, displacement, discrimination, migration, and settlement that bring us all here today. We also would like to acknowledge the upcoming Juneteenth holiday and Pride celebration here in SF, and the historical context for these two events that remain so relevant today.
We acknowledge that many of our community are not represented here at the conference. The strength of our organization lies in our diverse perspectives and our shared values, and our ability to lift up our most vulnerable. Our hope as chairs is that we see more and more representation and inclusion of all our community at future conferences. The inclusion of a virtual track this year is just one way that ACBS has tried to become more accessible, inclusive and diverse this year. However, many more mountains need to be moved before we grow closer to where we can and need to be. And we are always becoming — ACBS, like all of us, is in a constant process of evolution. We can always do better, and we will never be done. We invite all of you to consider the privilege and values that brought you here today, and the ways that each of us can leverage that privilege and connect with shared values of DEI moving forward.
However imperfect, we hope that you can see our influences and hopes as behavior analysts in the program, and that the presentations and discussions inspire you and inspire new initiatives, advancements and collaborations in research, supervision, training, clinical practice, public policy, and systems-wide initiatives. We believe that contextual behavioral scientists have the privilege and the capacity to impact behavior at the level of the self right up to the level of systems and culture. However, realization of this potential requires the dedicated, persistent pursuit of working in cooperation, of honoring all voices, of finding common ways forward toward a more inclusive and equitable science. Human behavior is complex and multifaceted — we do not know all the things, nor can ACBS address all the things — we need others. We need other fields, other experts, other lived experiences, other ways of knowing. We hope you experience some other ways of knowing at the conference, connecting with fellow travelers within and outside of the program, and by welcoming our invited speakers and plenaries.
Moving our field forward requires each one of us to connect with diversity, equity and inclusion as values and to consider how our own behaviors either move our field away from or closer to what we care most about. Remembering that social justice work begins with the self, and that learning and growing involve making mistakes, while approaching those mistakes with humility, vulnerability, curiosity, and fierce compassion.
We hope you enjoy the conference!
Warmest regards,
Evelyn Gould & Luisa Cañón
Co-chairs, ACBS World Conference 2022 — San Francisco, CA